What is Website@School?
Summary in your language (note the mouseover text):

English


中文


हिंदी


Español


Nederlands


Frysk


Deutsch


Français


Norwegian


Estonian


български


Irish


Papiamentu


Aruba


Tiếng Việt


Русский


Latvian


Svenska


Suomeksi


Slovenish


Ελληνικά


Romaneste


Dansk


Serbian


Croatian


Magyar


Slovakian


Czech


Português


Polski


Lithuanian


Italiano


Maltese


Türkçe


اردو


فارسی


العربية
Help pupils in your country to learn ICT and international collaboration. Please translate or update your language and contact us.
Royal decoration
Her Majesty the Queen of the Netherlands has been graciously pleased to give a Royal decoration to the Website@School team. We were honored with the membership in the Order of Oranje Nassau.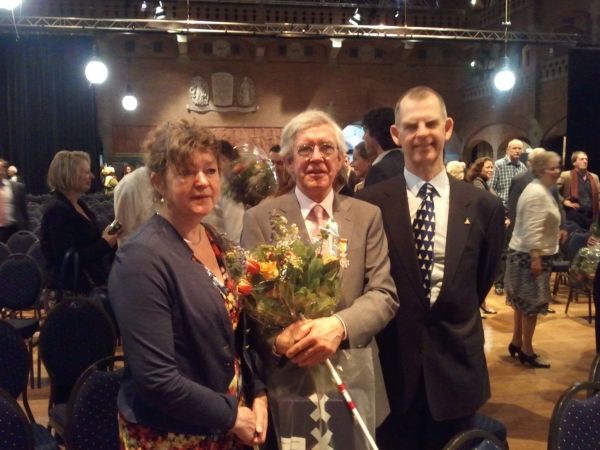 The core team: Karin Abma (ICT coordinator public primary school Rosa Boekdrukker), Dirk Schouten (project coordinator, manual writer) and Peter Fokker (main developer) after the ceremony. This decoration is a reward for
all
volunteers and donors that made Website@School available for pupils, teachers, parents and schools in so many countries. Thank you all!